Look your best at any age
The board-certified dermatologists at Maryland Dermatology Laser Skin and Vein Institute have many years of experience treating men's aesthetic concerns. We customize treatments for each individual and offer many noninvasive and minimally invasive cosmetic treatments that appeal to men because they provide natural-appearing enhancement with little to no discomfort or recovery time. These treatments can help men look younger, shrink a double chin, reduce unwanted fat, remove brown spots, growths and broken blood vessels, or smooth wrinkles. The treatments are short and have little to no recovery time.
Treatments for Men Include: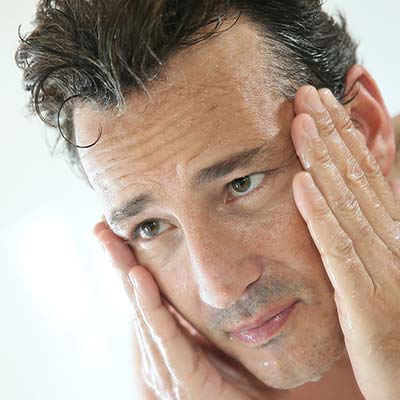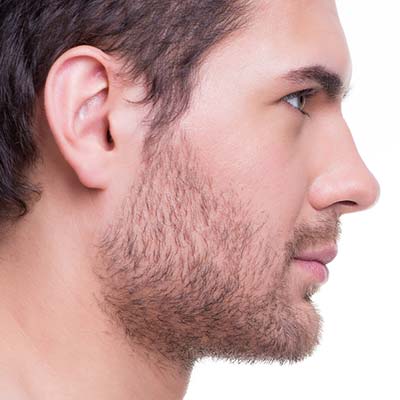 ---
Specials for Men
EMSculpt is now FDA cleared to strengthen, firm and tone the Biceps, Triceps and Calves.
Call our Body Sculpting Consultant, Kimberly, at 410-666-3980 to schedule a complimentary consultation.
---
Reduce Double Chin: CoolMini (CoolSculpting) and Kybella allow us to customize treatment of double chins, also known as submental fat.
Non-Surgical Body Sculpting: When diet and exercise alone do not eliminate unwanted fat bulges or pockets, this unwanted fat can be treated with non-surgical, non-invasive options that target your problem areas. Treatments like CoolSculpting®, Vanquish, SculpSure and Ultrashape effectively sculpt your body to reduce areas of fat resistant to diet and exercise.
Injectables (Fillers and Botox): Smooth the lines between your brows, on your forehead and around your eyes with one or both, for a natural, less worried appearance.
Skin Rejuvenation (Laser, Light, and RF technology): Improve sundamaged, scarred, reddened or aging skin with our rejuvenation treatments. Brown spots on the face that appear with aging or sun damage can be treated. We also offer treatment to smooth and reduce the appearance of acne scarring. We customize your treatment plan to fit your needs and schedule. We offer an extensive set of technological options so that we can use the best laser, light or RF based device for your treatment goals.
Laser Hair Removal: Stop wasting time shaving the unwanted hair on your body over and over again. We provide laser hair removal that is safe for all skin types and takes away excess hair for months to years. With several treatments, for some men the results include permanent body hair reduction, thinning, or complete removal, but results can vary for each patient.
Wrinkle Smoothing: Men can smooth away wrinkles with customized treatment options to restore a more youthful appearance.
Skin care products: We have carefully chosen the most effective, science-based skin care products to help you achieve the healthiest, best-looking skin that you can. We keep your at-home routine fast, efficient and effective.
Vein Treatments: We treat spider and varicose veins. This includes superficial red spider veins on the face and legs as well as larger varicose veins on the leg.
Medical dermatology to keep your skin healthy, our board-certified dermatologists specialize in the treatment of all conditions for the hair, skin, and nails.
Treatments For Men Before and After
Infini-acne-scar-treatment
picosure-skin-rejuvenation
*Results may vary for each patient.