You're not alone if you struggle with stubborn fat that will not go away even with careful diet and exercise. Heredity, hormones, and aging contribute to fat deposits, particularly around the thighs, abdomen, and underarms. Cellulite and loose skin make matters worse.
If you're ready to say goodbye to your muffin top, love handles, spare tires, or saddlebag thighs, get in touch with Maryland Dermatology Laser, Skin & Vein today!¹ Our cutting-edge body contouring devices are safe and non-invasive, resulting in a slimmer, more flattering shape.²
Why Choose Non-Invasive Body Sculpting?
Numerous technological advancements have made it possible to safely and effectively reduce unwanted fat without the need for traditional surgery or liposuction.³ Unlike previous fat reduction options, the non-invasive body sculpting procedures available at MDLSV are relatively short and require little to no downtime. In most cases, patients can return to their normal activities immediately after a body contouring session. Even better, body contouring technology can be used to target a range of body issues, such as the thighs, abdomen, and underarms, as well as cellulite and sagging skin.
Our dermatology team understands that each patient has unique concerns and goals, and will create a personalized treatment plan to help each patient.
Body Contouring Procedures Available at Maryland Dermatology Laser, Skin & Vein
We are proud to offer multiple types of technologies and the most advanced fat reduction procedures available in Maryland. We offer FDA-approved procedures that can suit almost everyone's cosmetic goals. Not only that, but the dermatologists at MDLSV participated in the clinical trials to establish the safety and effectiveness of ALL of the following devices!
Learn more about our fat reduction treatments:
Kybella – The first and only FDA-approved injectable for excess fat under the chin.
Coolsculpting – The leading device that damages fat cells with cold, available as DualSculpting (two areas at once), CoolAdvantage (shorter, more effective sessions) and CoolMini (double chin treatment).
Ultrashape– An ultrasound device that destroys fat cells painlessly using ultrasound energy.
Exilis – A device that uses radiofrequency waves to tighten tissue and reduce fat anywhere on the body.
Cellfina – Effectively treats fat dimples (cellulite) on the buttocks and thighs; minimally invasive.
SculpSure – Laser energy heats the deep layers of fat to destroy unwanted fat cells.
Vanquish – Non-contact radiofrequency device that painlessly delivers energy to damage deep fat cells, to effectively treat larger areas such as the entire abdomen.
Schedule a Body Contouring Consultation Today!
If you want to noninvasively reshape stubborn body fat, reach out to the experienced cosmetic dermatologists at Maryland Dermatology Laser, Skin & Vein.
---
¹ Duration of results vary for each treatment. After consulting with our office, we can help determine which treatment type, if any, is the best fit for you.
² Results may vary for each patient.
³ Duration of results vary for each treatment and results may vary for each patient.
Previous Article
Congratulations to Dr. Hsu!
Next Article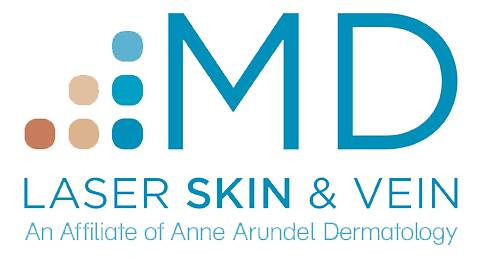 Live CoolSculpting Demo